CVAAS meets at Panera's for a monthly brunch with Skeptics Without A Cause (SWAC) followed immediately by the CVAAS event planning committee. We take over several tables, and although we are not loud we are also not concerned with being overheard.


During our December 2016 meeting the people at the booth next to us left a Chick Tract behind on their table when they left the restaurant. They placed it prominently in a way that made it clear that this was a message to our group.
During last Sunday's meeting (January 2017) we noticed that a gentleman was video recording our meeting on his phone. I quietly got up and walked over to him and took a snapshot of him on my own phone.
"Hi, I'm Mark." I introduced myself as he stared, startled at having his photo taken. "I'm in charge of this atheist group, and we're having a get-together. We don't mind you recording us, but I thought it was only fair that I get your photo too."
I then walked back to my chair and sat down. Our group ignored him completely and kept talking (probably about the tele-transportation paradox in Star Trek). A few minutes later I noticed the gentleman had left.
Before CVAAS officially organized, we were just another meetup discussion group of skeptics and atheists.
From the beginning, we have had interesting guests at our meetings. We have listened to "9/11 Truthers", we have viewed the pictorial evidence of "orbs" brought to us by ghost hunters. During our meetings, people have spoken to us of world-wide conspiracies such as the conspiracy of a Jewish world order, or of the conspiracy of scientists to keep us all ignorant of Creationism.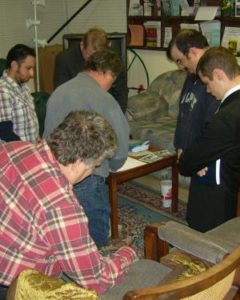 After the formation of CVAAS, we hosted the Mormons at one of our meetings. They promised us evidence of God in answer to our sincere prayers. Several of us prayed, but perhaps we just were not sincere enough because we are still waiting for evidence.
Some guests seemed to demonstrate signs of mental illness. One such gentleman brought several thick binders filled with accountant ledger paper in which he had carefully filled with his exacting observations of the date and time in which many different traffic lights in Fresno had changed color. He claimed the trends he found in his records were evidence that these lights were controlled by witchcraft.
Some guests who have attended our meetings have actually managed to concern us.
Remember the character "Horst" from the Disney movie Ratatouille? Horst had a line where he said that he killed a man, "With this thumb!"
Three years before the release of Ratatouille, our discussion group had a guest who claimed to be an ex-Soviet assassin.
He was an older guy but he was big and muscled and very fit. He looked like he could break any of us in half, and would be bored while doing so. He had a Slavic accent and his manner was a little unsettling, alternating between jovial and then suddenly serious. He told us that after the fall of the Soviet Union he worked for the Russian Mafia until he came to America to get away from the violence. He said that in his past he was very dangerous and that he knew how to "kill a man with MY THUMB!" He made us all a touch nervous and we were mostly relieved when he didn't come to any other meetings.

When the movie Ratatouille came out the line from Horst had me laughing uncontrollably.

There was one guest who concerned us more in retrospect than he did during the time we knew him.

The Fresno atheists and skeptics discussion group started holding meetings in October of 2002. At our December meeting, we had a guest who was very enthusiastic about our new group. He told us that his name was Aaron and that he used to be Navy enlisted. His last duty assignment was in California. He had a motorcycle and a goatee. Aaron showed up to one or two more meetings in the new year, and then he stopped showing up. We figured that he found the discussions boring.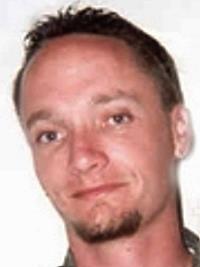 Then in October we found out that Aaron Stokes was really Aaron Kilner, and that he was part of the Fresno County Sheriff's Department's efforts to infiltrate local "subversive" organizations. Most notably he infiltrated Peace Fresno, among others.

Our co-founder, Richard, brought our attention to the Fresno Bee story about Aaron and found his photo. It was the same guy we remembered. We were all a little bemused, and a little amused that we "scary atheists" were briefly targeted by the Sheriff's anti-terrorism team.

And this leads us to current events…

Since the presidential election, I have heard local progressive group leaders expressing their concerns about the possibility of their groups being infiltrated. Perhaps some groups have cause for concern. I don't know. California laws have changed due to this incident.

As a 501(c)3 organization, CVAAS is and will remain apolitical. We are formed for educational purposes and will continue to educate our community on science-based, Constitutional, and human rights issues. We will continue to support the secular community and will support the creation of new non-theistic organizations.

We will continue to do what we do openly, without fear, and with great interest in the guests and visitors who come to our meetings. We hope that our guests and visitors – that you – will become members and help us continue to create great events, educate our community, and participate in community service with us.